Handicrafts of Isfahan – Part 1
The handicrafts of Isfahan represent the industry and art of the ancestors and displays of the taste and art of the people of Isfahan, which has been attracting domestic and foreign tourists over the years.
The most important handicrafts of Isfahan
1. Khatam
Khatam is one of the handicrafts of Isfahan, dating back to the Safavid era. At that time, the palaces, tables, chairs and corners of the Quran were decorated with this art. Isfahan artists are one of the pioneers of this profession. Khatam uses in decorative objects, boxes, photo frames, chess and backgammon.
2. Enameling (Minakari)
Minakari or Enameling is the art of painting, coloring and ornamenting the surface of metals by fusing over it brilliant colors that are decorated in an intricate design.
Enamel working and decorating metals with colorful and baked coats is one of the distinguished courses of art in Isfahan. Mina is defined as some sort of glasslike colored coat which can be stabilized by heat on different metals particularly copper.
3. Repousse
Repousse on Copper is one of the oldest Iranian crafts which dates back to 5000 years ago. Handmade copper utensils has been a long time among the Iranian instruments. Today, most of these instruments are used for decorations. Isfahan is one of the major centers of this art.
4. Toreutics
Toreutics is one of the most prosperous fields of handicrafts in Isfahan. Artists create a beautiful shapes by using a special tool and inserting blows on different levels.
5. Wood Carving
In the art of Wood Carving, certain designs are embossed on the background. This art is often in the form of decorative objects and boards on the market.
[av_productgrid categories='16941' wc_prod_visible='' wc_prod_hidden='' wc_prod_featured='' wc_prod_additional_filter='' sort='rand' prod_order='' offset='0' columns='3' items='3' paginate='no' alb_description='' id='' custom_class='' av_uid='av-kdfjomqy']
iTourismA
https://en.itourisma.com/wp-content/uploads/2020/10/iTourismA-Soltaniyeh-Dome-post-1.jpg
938
1775
Iran Tourism
https://en.itourisma.com/wp-content/uploads/2020/04/Logo-website-216x99.png
Iran Tourism
2020-10-26 16:59:57
2021-04-28 11:39:05
Soltaniyeh Dome
iTourismA
https://en.itourisma.com/wp-content/uploads/2020/03/iTourismA-Meyand-Village-post-1.jpg
541
1024
Iran Tourism
https://en.itourisma.com/wp-content/uploads/2020/04/Logo-website-216x99.png
Iran Tourism
2020-03-05 17:43:05
2021-05-01 11:03:04
Meymand Village
iTourismA
https://en.itourisma.com/wp-content/uploads/2020/01/iTourismA-National-Garden-post-1.jpg
541
1024
Iran Tourism
https://en.itourisma.com/wp-content/uploads/2020/04/Logo-website-216x99.png
Iran Tourism
2020-01-12 13:35:08
2021-05-01 11:56:41
Tehran National Garden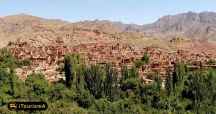 iTourismA
https://en.itourisma.com/wp-content/uploads/2019/12/iTourismA-Abyaneh-Village-post-1.jpg
541
1024
Iran Tourism
https://en.itourisma.com/wp-content/uploads/2020/04/Logo-website-216x99.png
Iran Tourism
2019-12-29 15:48:45
2021-05-01 11:57:38
Abyaneh Village
iTourismA
https://en.itourisma.com/wp-content/uploads/2019/12/iTourismA-Niavaran-Complex-post-2.jpg
541
1024
Iran Tourism
https://en.itourisma.com/wp-content/uploads/2020/04/Logo-website-216x99.png
Iran Tourism
2019-12-23 15:22:53
2021-05-01 11:58:04
Niavaran Palace Complex
iTourismA
https://en.itourisma.com/wp-content/uploads/2019/12/iTourismA-Golestan-Palace-post-1.jpg
541
1024
Iran Tourism
https://en.itourisma.com/wp-content/uploads/2020/04/Logo-website-216x99.png
Iran Tourism
2019-12-17 12:20:25
2021-05-01 11:59:18
Golestan Palace
iTourismA
https://en.itourisma.com/wp-content/uploads/2019/12/iTourismA-Naqshe-Jahan-Square-post-1.jpg
541
1024
Iran Tourism
https://en.itourisma.com/wp-content/uploads/2020/04/Logo-website-216x99.png
Iran Tourism
2019-12-13 12:09:55
2021-05-01 11:59:52
Naqshe Jahan Square
iTourismA
https://en.itourisma.com/wp-content/uploads/2019/11/iTourismA-Persian-Miniature-post-1.jpg
541
1024
Iran Tourism
https://en.itourisma.com/wp-content/uploads/2020/04/Logo-website-216x99.png
Iran Tourism
2019-11-20 11:32:58
2021-05-01 12:02:41
Persian Miniature
iTourismA
https://en.itourisma.com/wp-content/uploads/2019/11/iTourismA-Persian-Tile-Work-post-1.jpg
541
1024
Iran Tourism
https://en.itourisma.com/wp-content/uploads/2020/04/Logo-website-216x99.png
Iran Tourism
2019-11-07 15:35:37
2021-05-01 12:02:54
Persian Tile Work