Golestan Palace in Tehran is a fine example of Persian art, history, and architecture. It is the valuable gem sitting in the heart of Tehran carrying memories from Safavid era to Pahlavi kings. Palace complex consists of eight key palace structures mostly used as museums and the eponymous gardens, a green shared center of the complex, surrounded by an outer wall with gates. The complex exemplifies architectural and artistic achievements of the Qajar era including the introduction of European motifs and styles into Persian arts. It was not only used as the governing base of the Qajar Kings but also functioned as a recreational and residential compound and a center of artistic production.
Golestan Palace represents a unique and rich testimony of the architectural language and decorative art during the Qajar era represented mostly in the legacy of Naser al-Din Shah. It reflects artistic inspirations of European origin as the earliest representations of synthesized European and Persian style, which became so characteristic of Iranian art and architecture in the late 19th and 20th centuries. It represents an important example of the merging of Persian arts and architecture with European styles and motifs and the adaptation of European building technologies, such as the use of cast iron for load bearing, in Persia. As such Golestan Palace can be considered an exceptional example of an east-west synthesis in monumental arts, architectural layout and building technology, which has become a source of inspiration for modern Iranian artists and architects. Also, parts of the palace complex can be seen as the origins of the modern Iranian artistic movement.
Golestan Palace stands on the site of the historic Arg of Tehran which was originally built in the time of Shah Abbas of the Safavid dynasty. Buildings commissioned by Naser Al-din Shah  such as the Shams ol-Emaneh and the Badgir Mansion show traces of a European architectural style and building technology that the modernizing king was influenced by on his travels.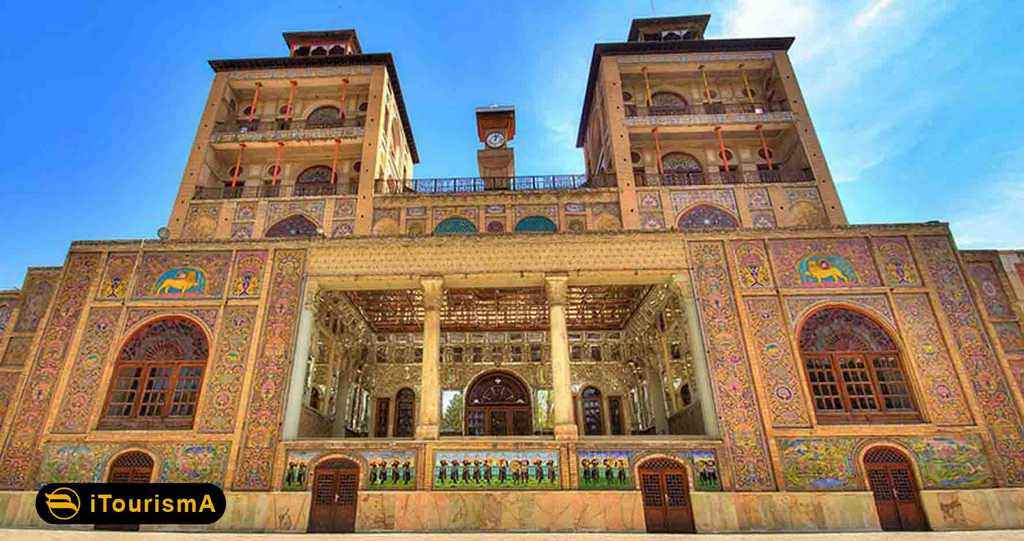 The Golestan Palace complex is made up of 17 buildings with eight key structures. In its present form, it comprises several different buildings and halls, including the following: the Marble Throne Building, Karim Khani Palace, Diamond Hall, the Wind Tower Building, Hall of Ivory, Shams ol-Emareh, Reception Hall, Special Museum, Hall of Mirrors, Hall of Brilliant Diamonds, White Palace, and the Chador Khaneh or Tent House.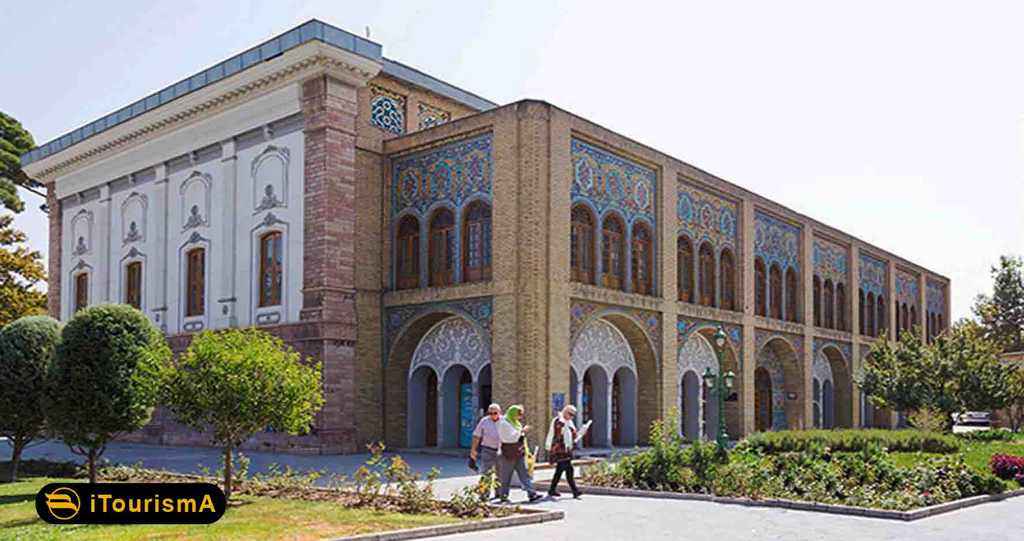 https://en.itourisma.com/wp-content/uploads/2019/12/iTourismA-Golestan-Palace-post-1.jpg
541
1024
Iran Tourism
https://en.itourisma.com/wp-content/uploads/2020/04/Logo-website-216x99.png
Iran Tourism
2019-12-17 12:20:25
2021-05-01 11:59:18
Golestan Palace