Local Costume and Food of Khorasan People
Local Costume of Khorasaan People
In Great Khorasaan province which is divided into 3 parts, different people are living such as Turkoman, Kurd, Balouch and etc.
Balouch people are settled in southern and eastern parts of Khorasaan Razavi and wear their own costume which is decorated with needlework.
Turkoman people live in northern parts of Khorasaan Razavi. The most important part of Turkoman women's wear is a red dress called "Chavak". For men this long dress is called "doon" and it's the major part of their clothing. There are two types of hats called "Boorik" with needlework and "Talpak" with long wool. In Ghouchan, Dargaz and Kalaat, Turkish and Kurdish people wear their own costume. Kurdish men's wear are similar to the ones in Kurdistan.
In Kermanj, women wear "Shilvaar" which is a corrugated skirt with detailed fringe.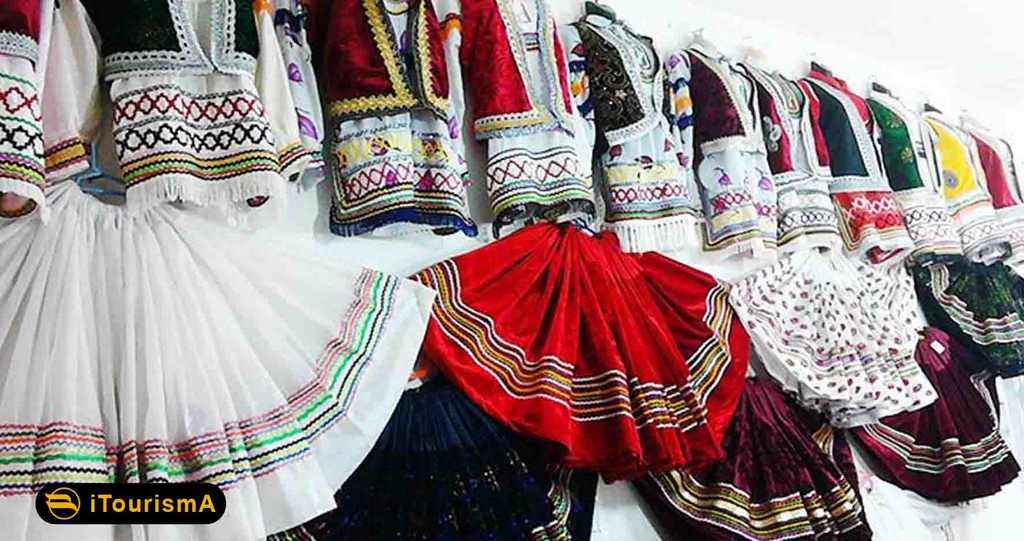 The main women's wear in Khorasaan is "Shalite". A layered and corrugated skirt with vest and scarf.
Finally, when we talk about Khorasaan Costume, we all remember the bust, white pants and turban which people wear during a dance called "Choub Baazi".
Khorasaan Local Food
One of the most amazing parts of traveling to a new province is tasting its local food that can get us familiar with their taste. Great Khorasaan province has its own local food like Kome joush, Khorasaan lentils halim, saateri polo,reshteh suzmeh, ghorouto, Neyshabour oatmeal soup, tougi sardaaghi and etc.
https://en.itourisma.com/wp-content/uploads/2019/09/iTourismA-khorasaan-post2.jpg
541
1024
Iran Tourism
https://en.itourisma.com/wp-content/uploads/2020/04/Logo-website-216x99.png
Iran Tourism
2019-10-02 10:14:48
2021-05-01 12:05:20
Local Costume and Food of Khorasan People