Engraving (Ghalam Zani) is the art of carving designs on various metals such as copper, brass, silver, gold and also some alloys. It's one of the traditional handicrafts of Iran that its origin goes back to the Sogians period that lived in Caucasus around 5000 to 7000 years ago and had Aryan origins.
Resuming this art is due to the diligent attempts of Ostad Mohammad Oraizi and Ostad Mohammad Taghi Zufan during the past eighty years, which has been led to creating tens of outstanding and distinguished metal engravings on the one hand and training the new generation on the other.
The decorations are going to be performed on material which has already been shaped with hammer and anvil by another skillful artist. Metalworking masters are those who work with different sorts of metal sheets shaping them in to beautiful dishes, vases, boxes, samovars, and etc. and preparing them to be engraved.
Nowadays, due to the hard job and old getting of the masters, the preparation of the metal dishes is sometimes getting performed by machinery.
The intricate process of creating each and every piece requires extensive skill, talent, and patience extended by the artists. The artistic movement of the engraver's hand and the harmonized blows of the hammer and engraving tool will be finally led to creating a unique job.
Different scenes from nature, animal and human shapes, flower and plant patterns, hunting grounds, etc., are some of the many aesthetic images hand-portrayed and carved on many kinds of Ghalam Zani pieces.
The enchanting Ghalam Zani handicrafts are made in the shape of decorative trays, plates, vases, pitchers, etc. This magnificent art has a long history dating back to more than several thousand years ago. Excavated Ghalam Zani artifacts belonging to the Sassanian, Saljoughi, and Safavid eras are currently displayed at various museums across the world.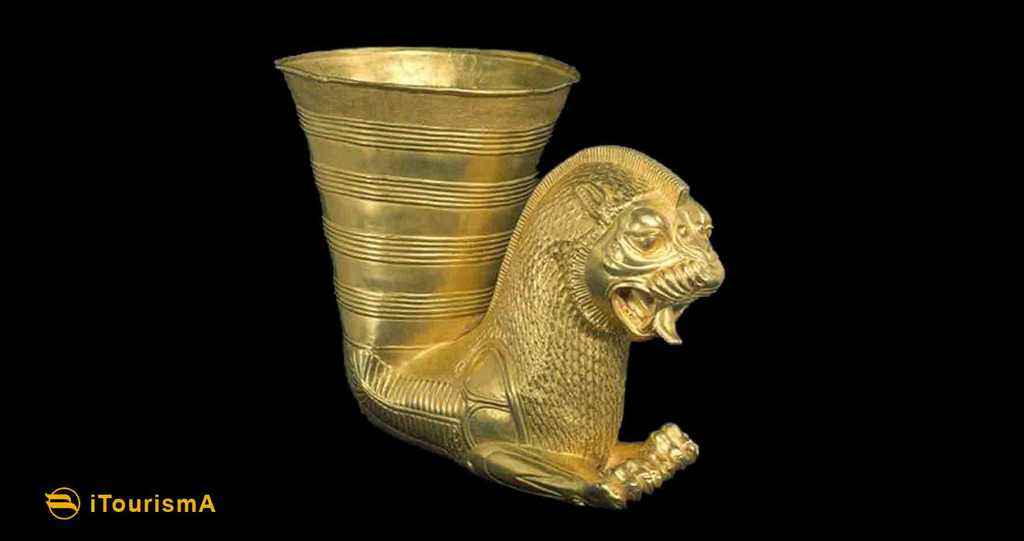 https://en.itourisma.com/wp-content/uploads/2019/10/iTourismA-Engraving-post-3.jpg
541
1024
Iran Tourism
https://en.itourisma.com/wp-content/uploads/2020/04/Logo-website-216x99.png
Iran Tourism
2019-10-10 12:07:45
2021-05-01 12:04:39
Engraving