Mashhad is Iran's holiest and second-largest city. The city is laid out in a roughly circular shape, with the religious edifices and monuments located in the centre and avenues radiating outward to approximately 12 neighborhoods, such as Malekabad, Sajjad, Shahrak-e Azadi, Kuy-e Imam Reza, and Sisabad. Not just a religious city, Mashhad is called the holy city of Iran because it is home to the tomb and shrine of Islam's eighth Shia Imam, Imam Reza. Every year millions of pilgrims from around the world flock to this shrine, giving it a palpably spiritual and multinational feel. As one of the most magnificent religious places in Iran, Astan Qods Razavi is the symbol of Mashahd where the Islamic art and religion are linked to each other. Located along the Silk Road, it is the economic capital and the intercontinental commercial center in the Central Asia. Mashhad economic activities are dependent on the services, industry and agriculture; however, it is focused on a services-based economy due to the presence of the passengers and pilgrims who travel to there. About 40 percent of Mashhad industry is relied on the food, metal and handicraft industry. Tourism based on pilgrimages to the shrine of Imam Reza is a key part of Mashhad's economy.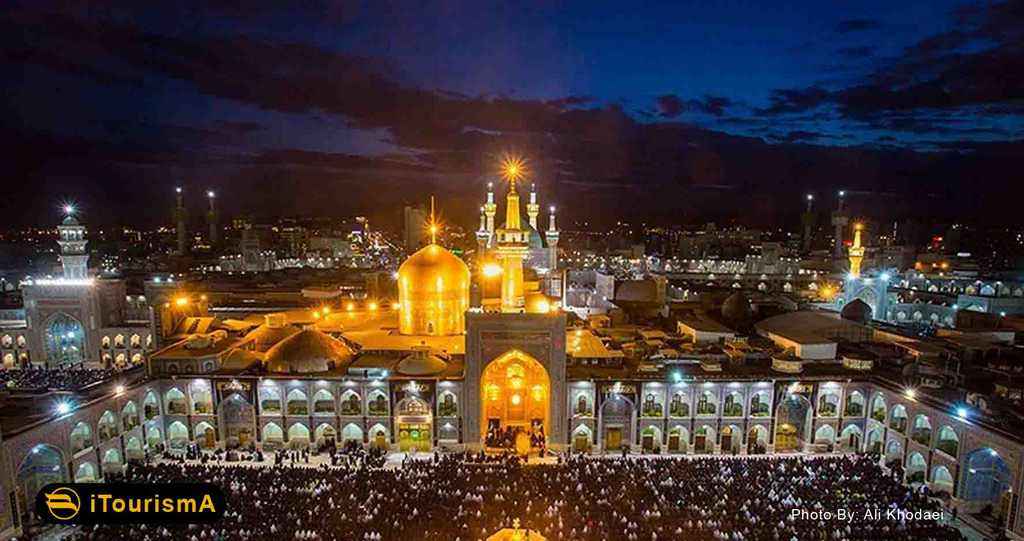 Most of Mashhad people are of Iranian Aryan race, although many Kurds, Turks and Arabs live there. Mashhad is a multiethnic city that includes Persians, Baluchis, Daris, Hazrajatis, Turkmen, Uzbeks, Tajiks, Kurds, and Lurs among its residents. Residents speak in Persian Language, Mashhadi accent and they are the followers of Ja'fari Shiite. Mashhad is the site of a prominent institution of higher education, Ferdowsi University of Mashhad, which has colleges of humanities, mathematics, natural sciences, theology, education, and veterinary medicine.
Mashhad is a good place to buy carpets with its own special carpet plans. Mashhad is also known for gemstones. The area with 39 known different varieties of gemstone is rich enough to export gemstones to many other countries. It has about 90 percent of gemstone workshops of the country which produce jewelry in addition to religious accessories such as rosaries and rings. Also the most expensive spice in the world which is Saffron is produced greatly in Mashhad.
https://en.itourisma.com/wp-content/uploads/2020/01/iTourismA-Mashhad-Post-1.jpg
541
1024
Iran Tourism
https://en.itourisma.com/wp-content/uploads/2020/04/Logo-website-216x99.png
Iran Tourism
2020-01-09 16:41:41
2021-05-01 11:56:56
Mashhad