Shiraz is one of the most significant city at the center of Fars province at the height of 1486 m above sea level, located in the Zagros mountainous area. Shiraz is known as the city of Poets literature wine and flowers. It is also considered by many Iranians to be the city of gardens due to the many gardens and fruit trees. Here are the most popular attractions of Shiraz.
1- Perspolis
This magnificent court was the summer residence of the Achaemenid emperors and their official reception quarters. Although Alexander set on fire and destroyed it, in a gesture symbolizing the destruction of Persian imperial power, its impressive ruins permit a fairly complete reconstruction of its original appearance.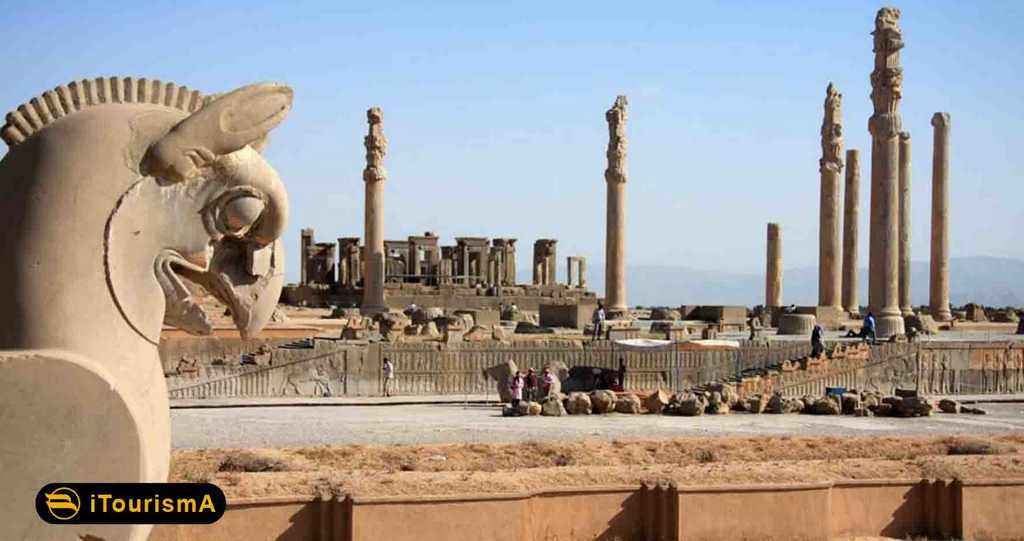 2- Pasargadae
Pasargadae was the first dynastic capital of the Achaemenid Empire, founded by Cyrus II the Great, in Pars, homeland of the Persians. Its palaces, gardens and the mausoleum of Cyrus are outstanding examples of the first phase of royal Achaemenid art and architecture and exceptional testimonies of Persian civilization.
3-Eram Garden
Eram Garden, located along the northern shore of the Khoshk River in Shiraz, is one of the most famous and beautiful Persian gardens in all of Iran.
4- Tomb of Hafez
The tombstone of Hafez lies in a beautiful garden which is another sample of Persian gardens. The architecture of this monument is amazing. The mausoleum has 8 pillars which signify the century when he lived.
5- Tomb of Sa'di
The building was constructed by the Association for National Arts and the tomb of Sa'di was placed in an octagonal mausoleum with high dome and interesting tile works.
6- Vakil Bazaar
Vakil Bazaar in Shiraz is the main section of the Shiraz Bazaar which was built by Karim Khan as part of a plan to make Shiraz into a prominent trading center.
7- Mausoleum of Shah Cheragh
Shah-e Cheragh Shrine is a funerary monument and mosque in Shiraz, Iran, housing the tomb of the brothers Ahmad and Muhammad, sons of Musa al-Kadhim and brothers of Ali ar-Ridha.
8- Ghalat Village
The village is a mixture of gardens and some houses which are mostly built with roughly shaped stones plus mortar. The village enjoys in its vicinity an eye-catching waterfall.
9- Arjan Plain
Arjan magnificent plain is located 60 kilometers from Shiraz and 20 kilometers from Kazeroun city.
10- Margoon Waterfall
The height of this waterfall is 70 meters and its width is 100 meters. This waterfall is in fact the source of a river and there are no rivers at the top of the mountain but there are several thousand springs on the mountain body from which water come out.
https://en.itourisma.com/wp-content/uploads/2019/11/iTourismA-Shiraz-Attractions-post-1.jpg
541
1024
Iran Tourism
https://en.itourisma.com/wp-content/uploads/2020/04/Logo-website-216x99.png
Iran Tourism
2019-12-02 09:51:28
2021-05-01 12:02:06
Top 10 tourist attractions of Shiraz